Spending time outdoors is a great medicine for your mind, body, and soul. And when it comes to enjoying a blissful lunch or dinner with our loved ones, nothing can beat patio dining.
With the luxurious dining experience, patios offer the guests a rejuvenating experience in which they can feel close to nature and uplift their happiness and joyful experience. 
So, when you are looking to enhance your dining feeling, you can check out the distinctive patios in Calgary which not only feature soothing surroundings but also organize fabulous recreational things like live music or ambient lighting for guests to boost their enjoyment while letting them enjoy food outdoors. 
How Are Patios Usually Designed? 
To enhance the allure factor, the patio restaurant owners go above and beyond to create the most stress-relieving experience for their customers such as they ponder on installing sufficient shades while at the time of sunny afternoons.
Apart from this, they chose convenient furniture for their guests so that the food could be eaten and enjoyed comfortably outdoors. 
The primary emphasis is laid on the greens for a soothing experience and to create a peaceful ambiance for people who love eating outdoors. Additionally, decorative exterior lighting and outdoor heaters are some other design factors that are usually taken into account while designing a patio place to dine. 
Here in this blog, we will talk about the fabulous stress-relieving benefits the patio restaurants offer to people, so let's have a look: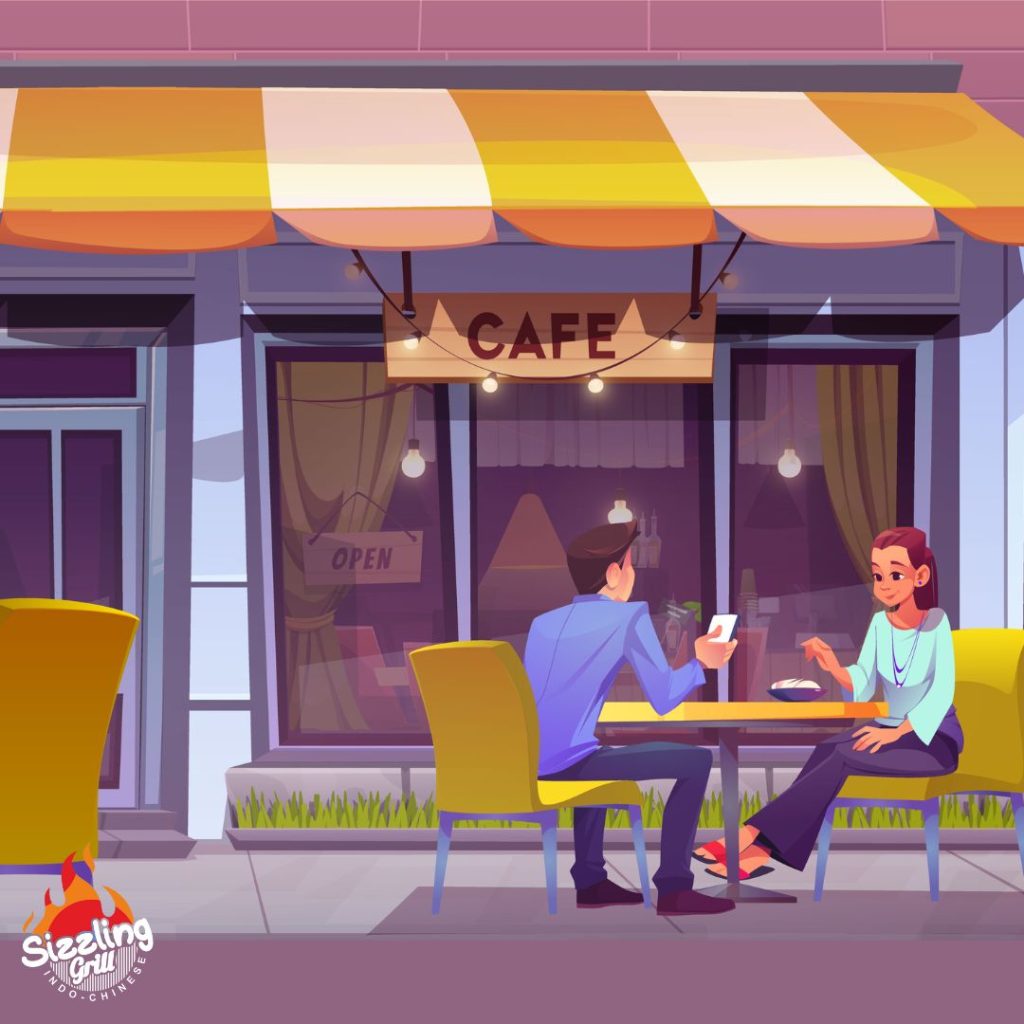 Out of the most blissful benefits, the best one is that people are given a chance to get connected with nature. They enjoy eating fabulous food outdoors along with various other amusing things like live music, greens, and so on. The natural environment has a calming effect on the mind and promotes relaxation among diners. Apart from this, in the winter afternoons, folks can get a great dose of vitamin D boost that helps in improving people's well-being. 
Sitting in the most comfy environment and also dwelling in the place that lets you feel open and free, instantly refreshes your senses. Sitting outside always helps in mood uplifting and enhances the well-being of people by engaging their senses. Plus, the impact of vibrant colors, sounds, and breezes improves the multi-sensory experiences of people who gather around for outdoor dining. 
Apart from just enjoying the breezy outdoors, the taste of the food also gets fresher and more tastier. Maybe it's because the fresh air is mingling with the hot food, that gives it the most delicious and refreshing taste. Or it can be the enticing experience that we get while we sit outdoors feeling rejuvenated and revived that our food gets instantly more tempting. 
You also enjoy watching the scenic views when you choose to eat at patios in Calgary. There might be some restaurants with rooftop patios that have scenic views that offer you the most refreshing experience that your mind feel relieved. When the patios are near any seaside area or any kind of mountain view, it gives your mind and soul an instant peaceful rush that you were always craving. 
Patio dining fosters awareness and pleasure by removing you from the cacophony of indoors and the distractions of technology. It also helps you to concentrate on the tastes, textures, and scents of your food. This helps in fostering your mind's well-being and helps in regaining that mental energy back which got drained by following a regular monotonous and depressing routine. 
To Conclude 
Patio dining is a holistic experience that feeds the mind, body, and soul—it's not just about the food. You may turn your meals into times of peace, joy, and connection by embracing the stress-relieving qualities of eating outside.
Thus, take a seat, enjoy the flavors, and allow eating outside to become a treasured part of your journey to a more contented and laid-back way of life.
Come to one of the best patios in Calgary named Sizzling Grill to have the most luxurious and refreshing al-fresco dining experience.